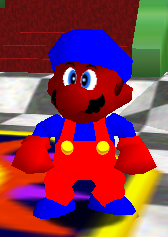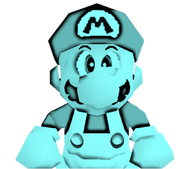 MarioFan7070 is one of Shroomwood's earliest members and is a former Youtuber.  He made a account called Chris Lee which he uploaded plush videos on but closed it due to personal reasons.  MarioFan is also a part of the Wiki Revivers.  His best friends are SonicFan13 and DylanDylan54321.  He will appear in AttFD and FoY, and Schm's new series Red & Blue.  He is ranked #10 on the MM54321 Wiki and is a chat moderator.  He so far appears as a regular character in one of his friends, BedrockPerson's bloopers.
Doppleganger-NafOiram0707
Star World-StarioFan7070
Ztar World-ZtarioFan7070
Fourth Dimension-QuarioFan4040
Crown World-QuinarioFan5050
Rainbow Realms-HexarioFan6060
MF7070's old account was disabled and he now works as MarioFan5050.
MF7070 is South Korean.
MF7070 likes dopplegangers and has something to do with them.
MF7070's color code was made by YetiTheAwesomeGuy.
Color code
Edit
http://supermarioglitchy4.wikia.com/wiki/SuperMarioGlitchy4_Wiki:Codes#MarioFan7070
Ad blocker interference detected!
Wikia is a free-to-use site that makes money from advertising. We have a modified experience for viewers using ad blockers

Wikia is not accessible if you've made further modifications. Remove the custom ad blocker rule(s) and the page will load as expected.